Chaga & Raspberry Rose Petal Recipe
Chaga & Raspberry Rose Petal Recipe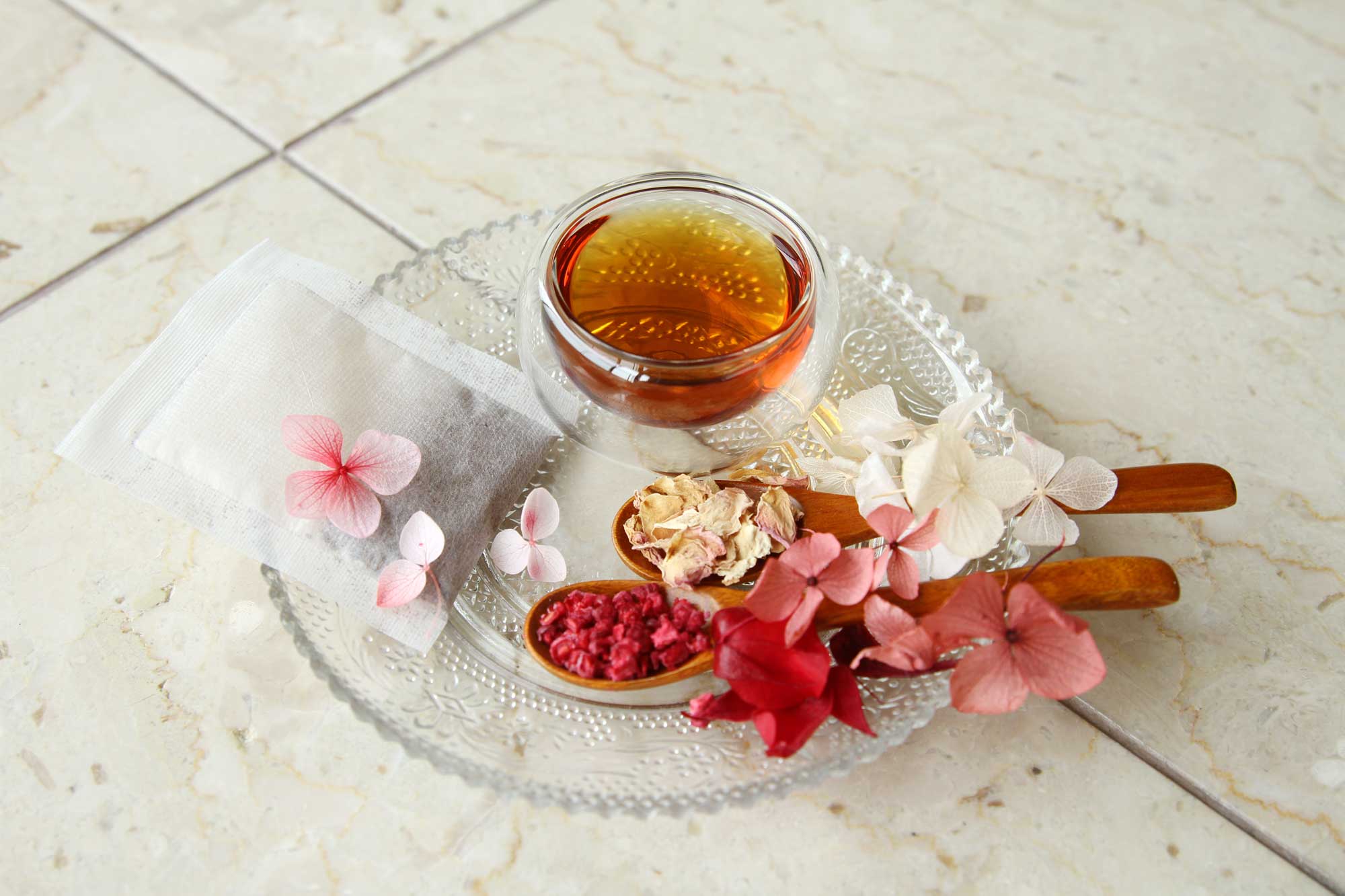 Raspberries are also known as herbs for pregnant women, and they help to relax the muscles around the hips, pelvis, and the muscles in the uterus. It is said to be good for the secretion of hormones that are important to women. It has a sweet and sour aroma and when added to chaga it changes the color of tea to a faint pink color. Rose petal is also said to be an herb for women and is effective against menstrual cramps and infertility. The beauty of skin is the effect of female hormones. These two herbs are very compatible with each other, and when combined, the fragrance, taste and appearance are gorgeous and recommended.
Ingredients
Water 500ml
Chaga 2 g 1 pack
Rasberry 1 teaspoon
Rose Petal 1/2 teaspoon
How to cook
Cooking time:6 minutes ( Preparation:1 minutes | Cooking:5 minutes )
Prepare Chaga RETHÉ1pack and 500 cc water.
Boil 500 cc of water. Then put 1 pack of Chaga into the water. Boil it for 5 minutes on medium heat.
Turn the heat off and soak Chaga for 1 minutes covering by towel to keep warm. The nutritional ingredients of Chaga will slowly dissolve.Then enjoy the delicious mellow Chaga tea.
Add Rasberry and Rosehip.