Chaga & Rosehip Raspberry Recipe
Chaga & Rosehip Raspberry Recipe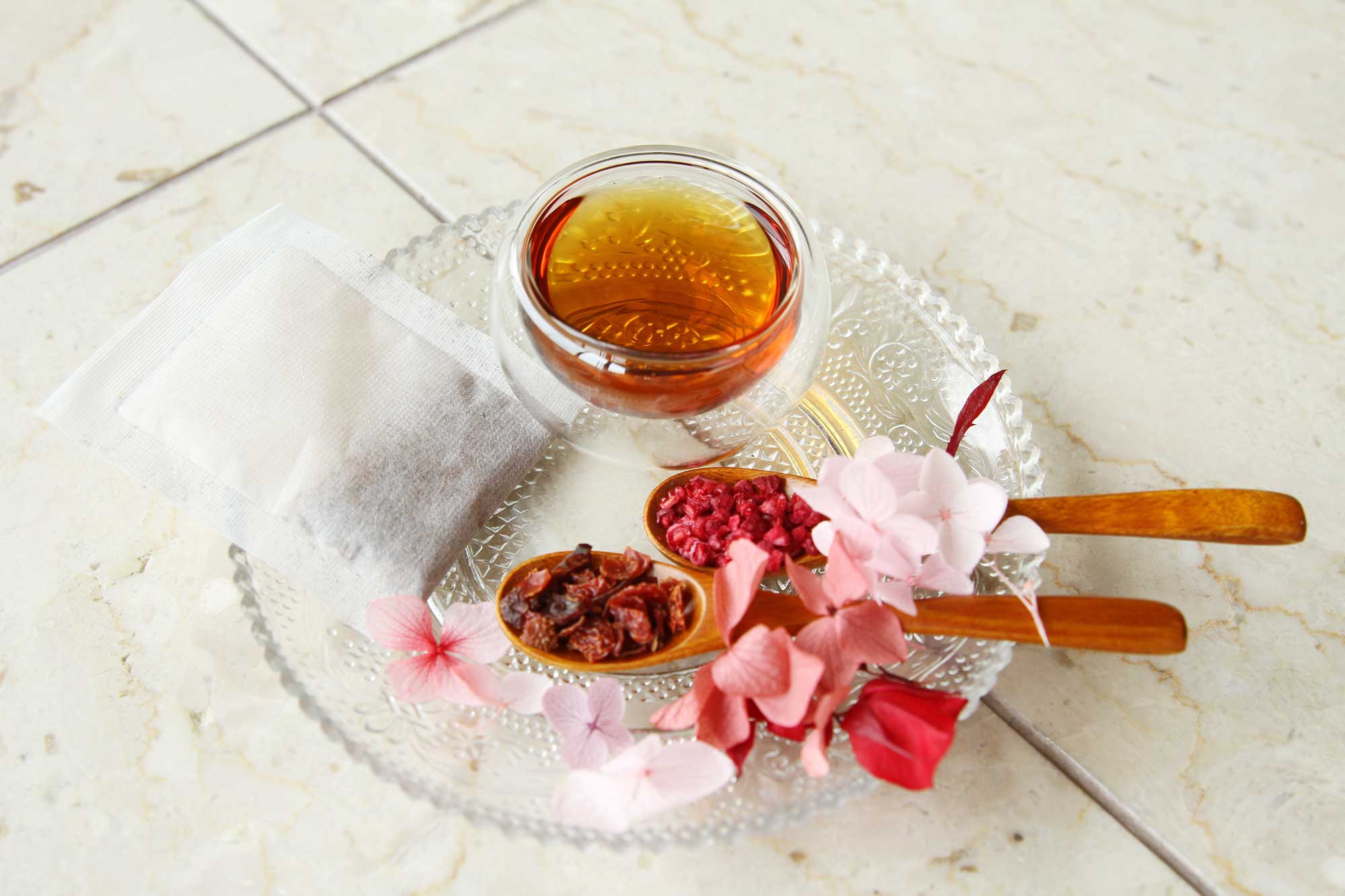 Rosehips and raspberries are both herbs for women. The two herbs, which have many slimming effects and beautiful skin effects that are pleasing to women, have a refreshing acidity when added to chaga, and the rich aroma and subtle sweetness of raspberries invite a very happy feeling. For rose hips, boil a spoonful of chaga into a spoon, and enjoy a spoonful of raspberries when drinking. A beautiful tea with a pink-orange color like daddy sapphires is completed.
Ingredients
Water 500ml
Chaga 2 g 1 pack
Rosehip 1 teaspoon
Raspberry 1 teaspoon
How to cook
Cooking time:13 minutes ( Preparation:1 minutes | Cooking:12 minutes )
Prepare Chaga RETHÉ1pack and 500 cc water.
Boil 500 cc of water. Then put 1 pack of Chaga into the water. Boil it for 5 minutes on medium heat.
Turn the heat off, add rosehips and soak Chaga for 7 minutes covering by towel to keep warm. The nutritional ingredients of Chaga will slowly dissolve.Then enjoy the delicious mellow Chaga tea.
Add raspberries.