Chaga & Kiwifruit Recipe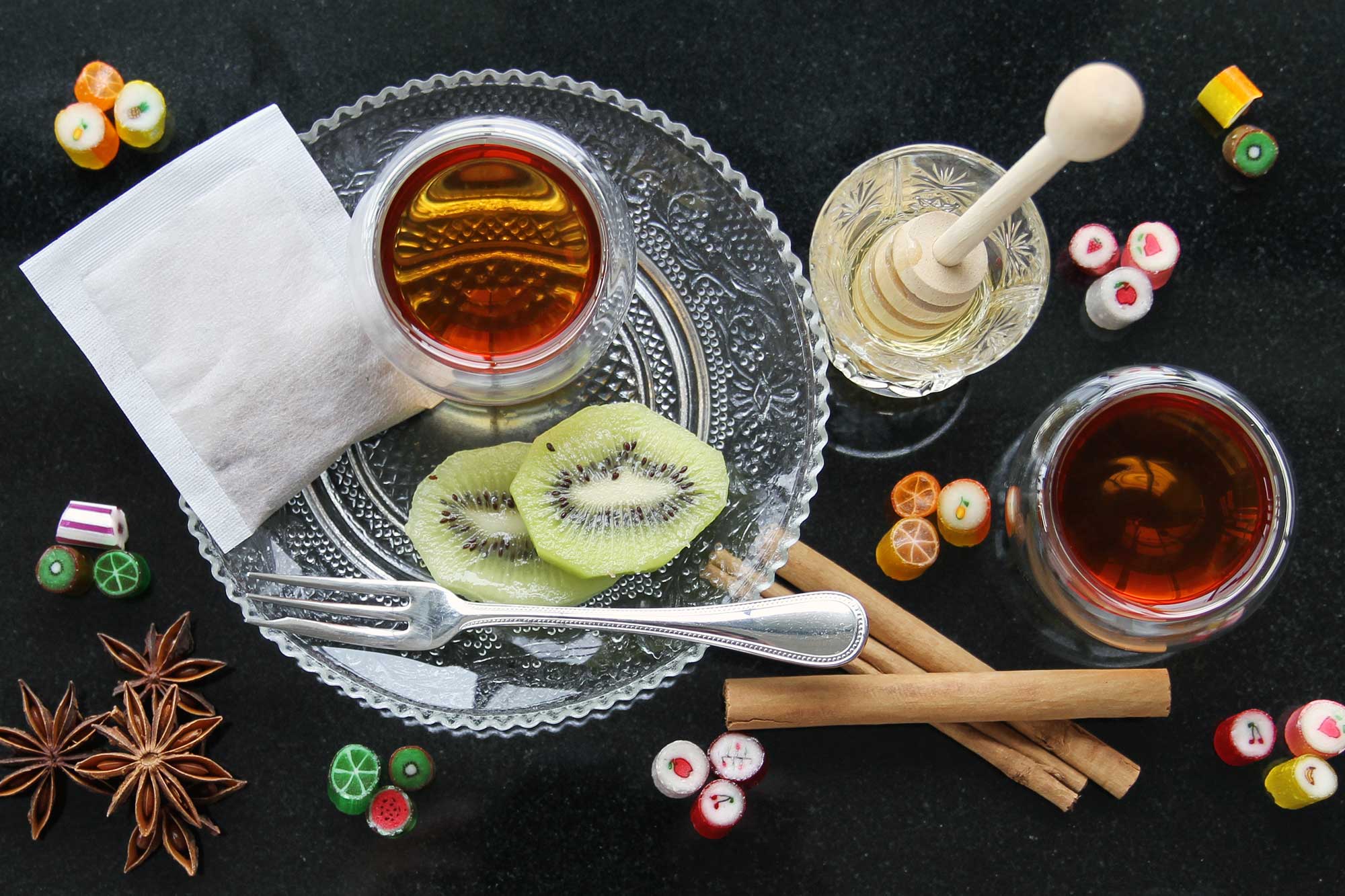 Kiwifruit is packed with ingredients that suppress lactic acid, such as citric acid and malic acid, and is very effective in relieving fatigue. Kiwi has a lot of nice effects such as diuretic effect, suppressing cholesterol production, and anti-obesity effect. Vitamin c has the same content as lemon, so it also has an antioxidant effect and beautiful skin effect, which is useful for beauty and health. Mix the kiwifruit with the skin before mixing with chaga, and the polyphenols contained in the skin will be included.
Ingredients
Water 500ml
Chaga 2 g 1 pack(Boil and then cool it)
Kiwifruit 100g (Blend without peeling )
Orange peel (optional)
Spearmint (optional)
Honey (optional)
How to cook
Cooking time:10 minutes ( Preparation:5 minutes | Cooking:5 minutes )
Prepare Chaga RETHÉ1pack and 500 cc water.
Boil 500 cc of water. Then put 1 pack of Chaga into the water. Boil it for 5 minutes on medium heat.
Turn off the heat and leave the Chaga in the tea until it cools.
When it cools, put it to a pot and store it in the refrigerator.
Blend and add 100g of kiwifruit without peeling the skin.
Add orange peel, spearmint and honey as you like.