Chaga & Peppermint Recipe
Chaga & Peppermint Recipe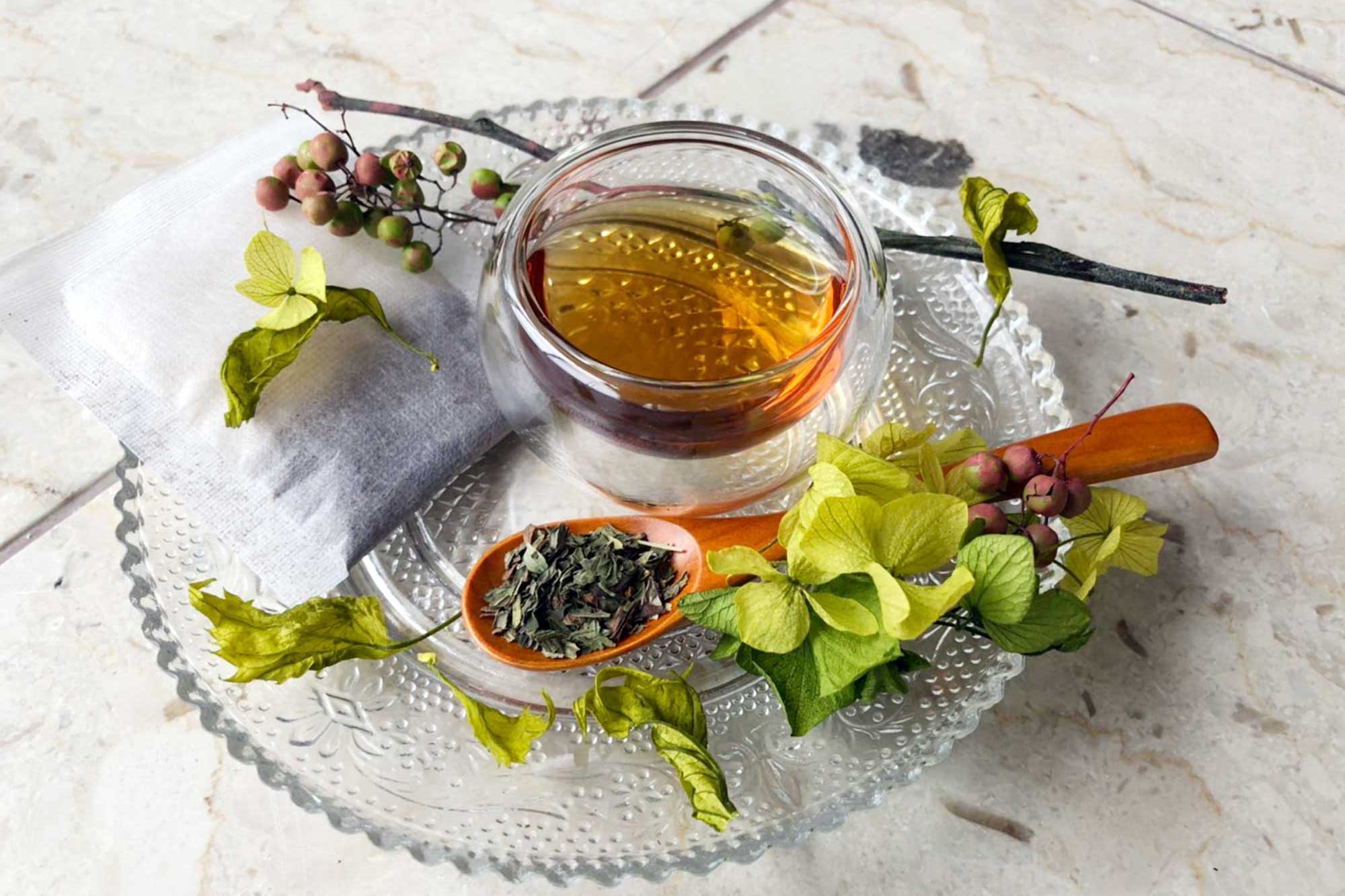 Peppermint leaves, which relieve mental tension and relax, are also effective herbs for stomach upset and migraines. On a hot summer day, boil together a bag of chaga RETHÉ and a spoonful of peppermint spoon and chill and enjoy.
Ingredients
Water 500ml
Chaga 2 g 1 pack
Peppermint 1 teaspoon
How to cook
Cooking time:6 minutes ( Preparation:1 minutes | Cooking:5 minutes )
Prepare Chaga RETHÉ1pack and 500 cc water.
Boil 500 cc of water. Then put 1 pack of Chaga into the water. Boil it for 5 minutes on medium heat.
Turn the heat off,add peppermint and soak Chaga for 1 minutes covering by towel to keep warm. The nutritional ingredients of Chaga will slowly dissolve.Then enjoy the delicious mellow Chaga tea.