Chaga & Star Anise Recipe
Chaga & Star Anise Recipe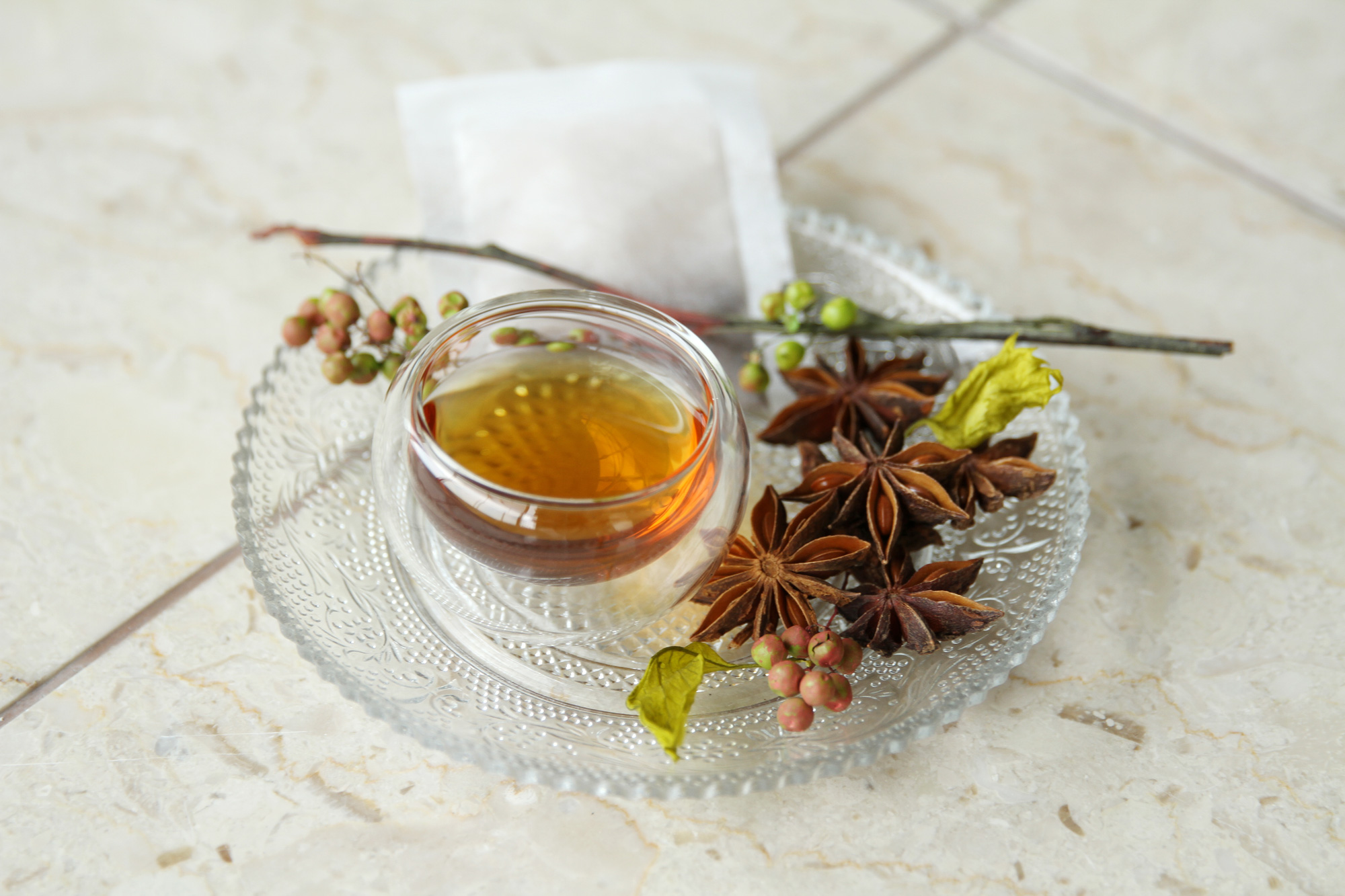 Star anise has a spicy sweet aroma similar to cinnamon, and the component of limonene contained in star anise has the effect of improving gastrointestinal function. It has the effect of relieving stress, and if you crush a little bit of star anise and put it in chaga, you will feel very calm.
Ingredients
Water 500ml
Chaga 2 g 1 pack
Star Anise Crush a few pieces and boil them
How to cook
Cooking time:6 minutes ( Preparation:1 minutes | Cooking:5 minutes )
Prepare Chaga RETHÉ1pack and 500 cc water.
Boil 500 cc of water. Then put 1 pack of Chaga into the water. Boil it with 2-3 pieces of star anise for 5 minutes on medium heat.
Turn the heat off and soak Chaga for 1 minutes covering by towel to keep warm. The nutritional ingredients of Chaga will slowly dissolve.Then enjoy the delicious mellow Chaga tea.