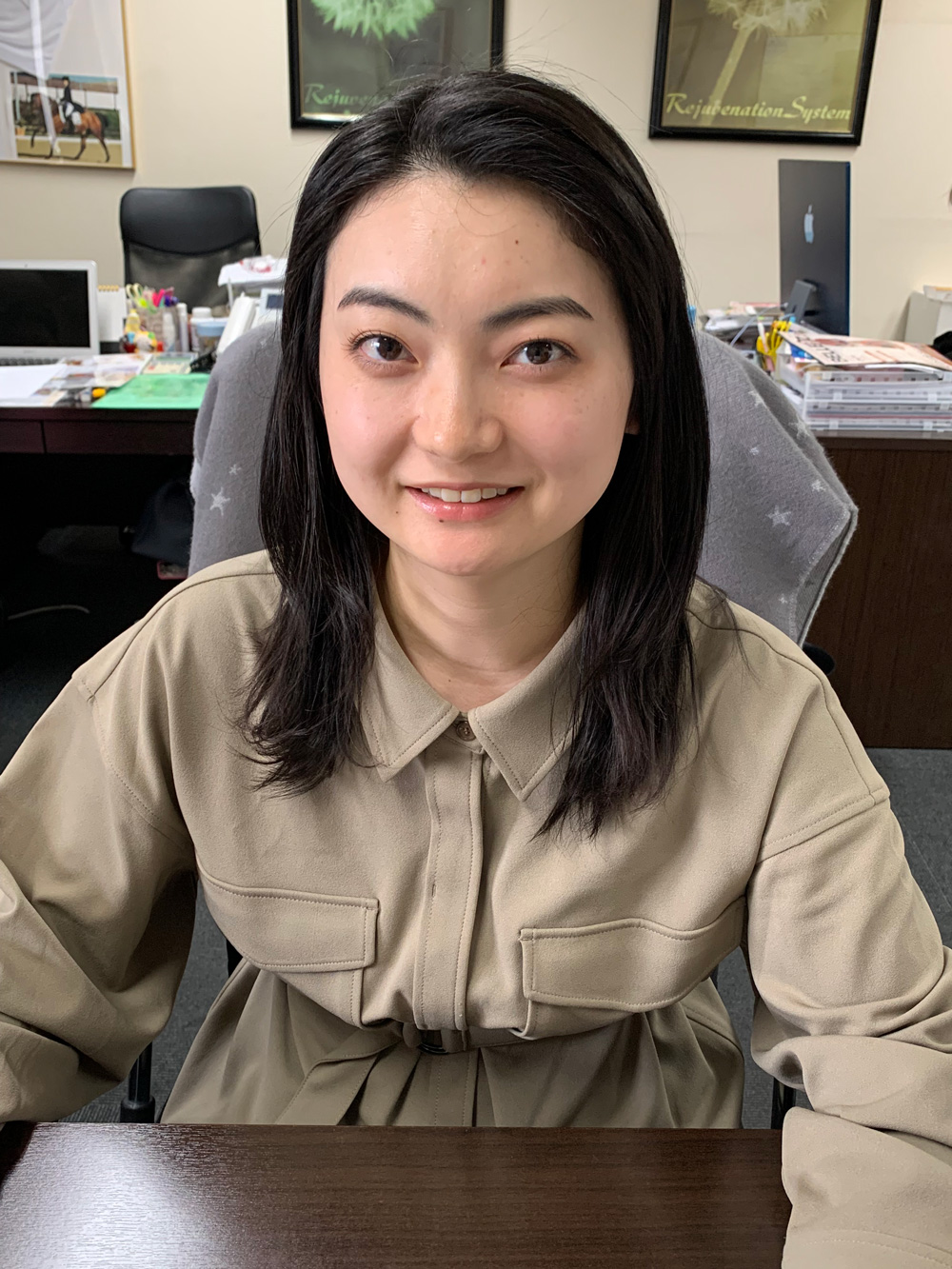 Sales office
Naka
I joined the company because I was fascinated by the "true health beauty" that aims to create a beautiful body by supplementing the original power of people.
The company is at home and has an open environment where you can listen to individual opinions.
As for business, the general affairs department handles in-house equipment, warehouse management, and delivery.
While delivering, realize the high repeat rate of customers,
We are happy to be satisfied with our products and are working hard.
We hope that more customers will continue to enjoy it as soon as possible
I will do my best to respond promptly and politely.